3D Hubs is a great idea and we are happy to be part of it since 2013. That is why we've decided to present it to you as well. We hope it will be able to help you dive into the world of 3D printing, or at least to make 3D printing as easy and reachable as possible.
WHAT IS 3D HUBS?
3D Hubs is a community which brings customers and suppliers of 3D printing in one place.
HOW DOES IT WORK?
3D Hubs facilitates and mediates all the transactions between 3D printer owners (Hubs) and potential customers of 3D prints.
Printer owners can join the Hubs listing in their city to offer 3D printing services in their neighborhood, and customers can easily locate printer owners to get their 3D models printed nearby.
For more information about 3D Hubs, please click on
3dhubs.com/faq
.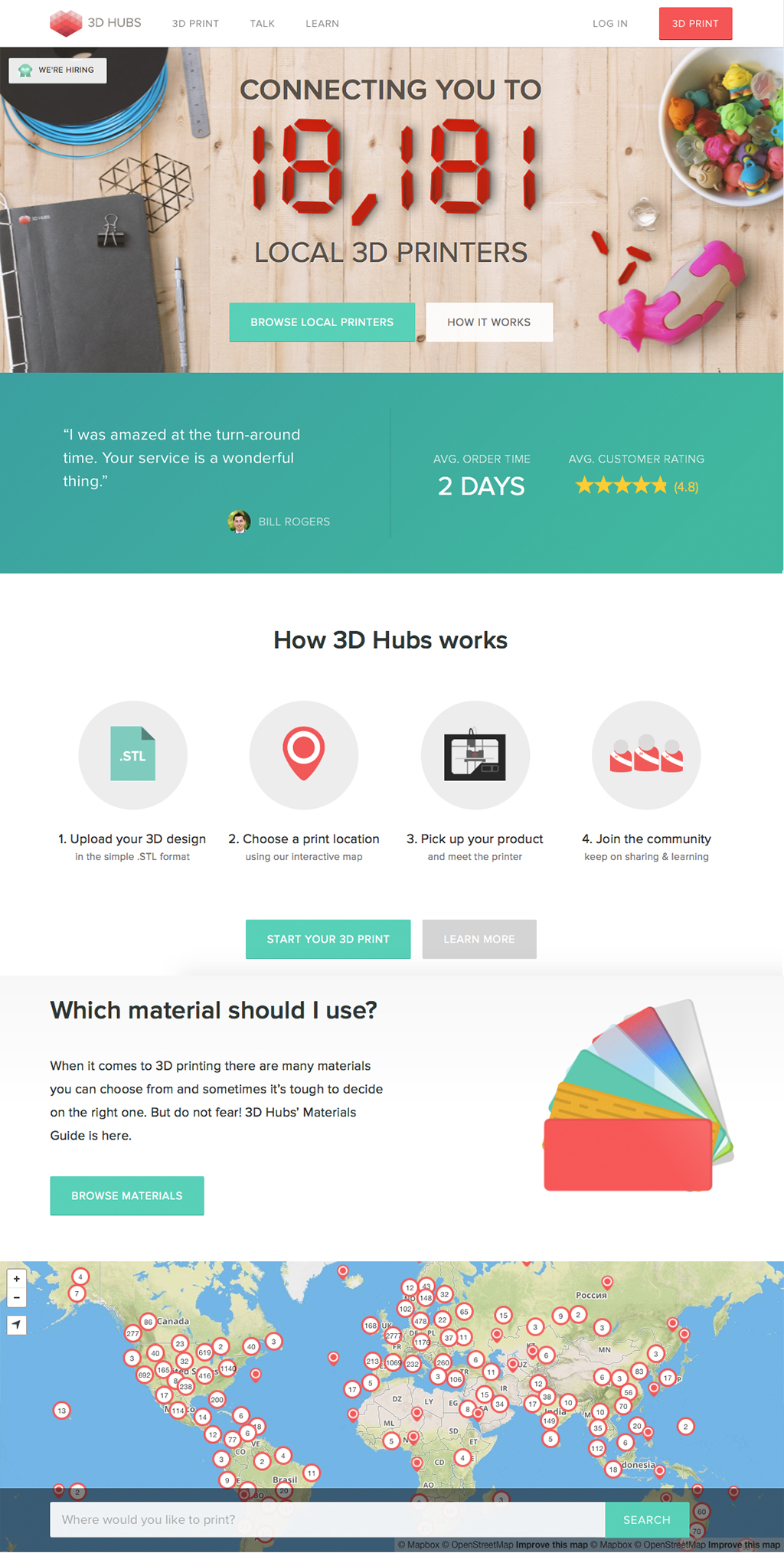 SKYFORM PROFILE ON 3D HUBS