This is one of our last years projects. We have been asked to 3D print a full-colour prototype of a design projecting device StarSailor. We did as asked and delivered the product. The customer was happy with the result and returned with yet another request – to create the physical prototype once again, this time with a beautiful glossy surface.
On the following picture you can see the basic model 3D printed in full-colour gypsum composite with standard finish: glue ColorBond + wax.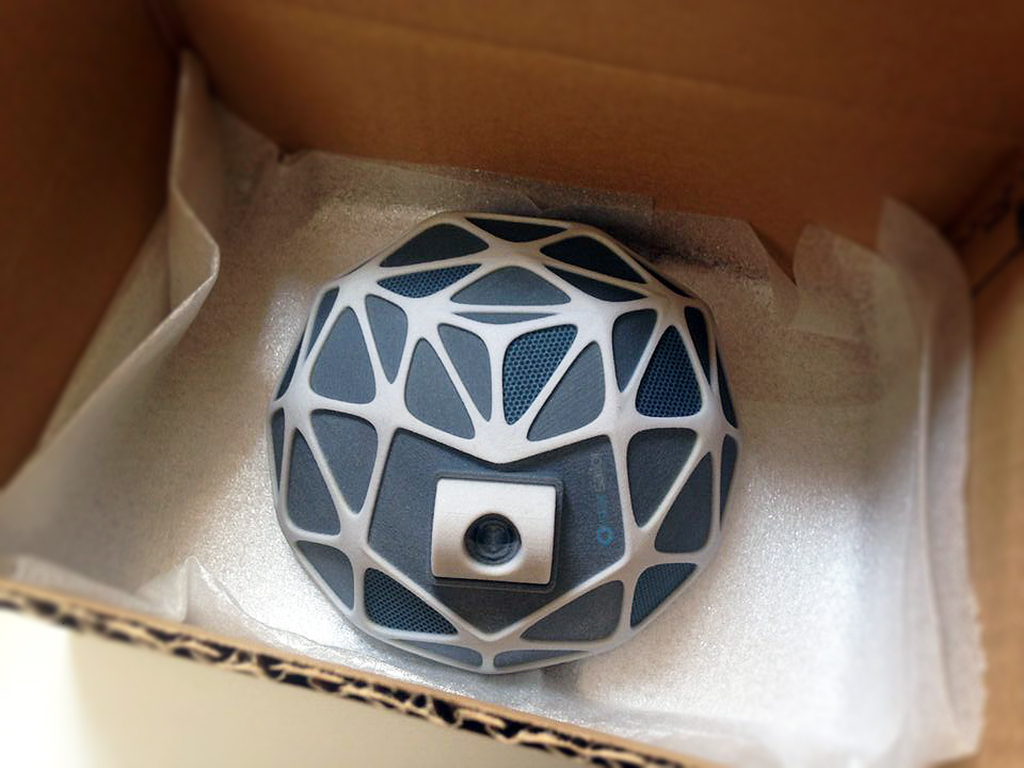 The following information and photo documentation explains the steps of production of a glossy prototype – design projecting device StarSailor – from its materialisation via 3D printer, through manual finalisation and post-production, to the final product.
STEPS OF PRODUCTION
1. Digital 3D model was divided into parts.
2. The parts were 3D printed in monochrome gypsum composite and manually finalised with liquid glue.
3. The parts were cemented, sprayed with putty spray and sanded.
4. Each part was then sprayed separately with a coloured acrylic spray.
5. When dry, previously prepared glossy stickers (dotted black&blue + dark grey) were glued on the surfaces of some of the parts.
6. The model was assembled and glued to its final form.
We have to admit we ran into several obstacles during the production process, which lead to the necessity of printing and finalising the model more than once. Nevertheless, in the end it turned out to be a very nice project and the finished prototype is now being used for presentation purposes. We are happy to have another yet satisfied customer.
PRODUCTION SPECIFICATIONS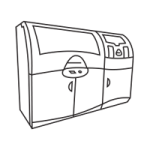 3D printer: Zprinter 650 (ProJet 660 Pro) 
Material: gypsum composite 
Size of the final model: 130x130x70 mm 
Print duration: 3 hrs. 
Finish: glue ColorBond, cement, putty spray, acrylic spray, paint, glossy paper stickers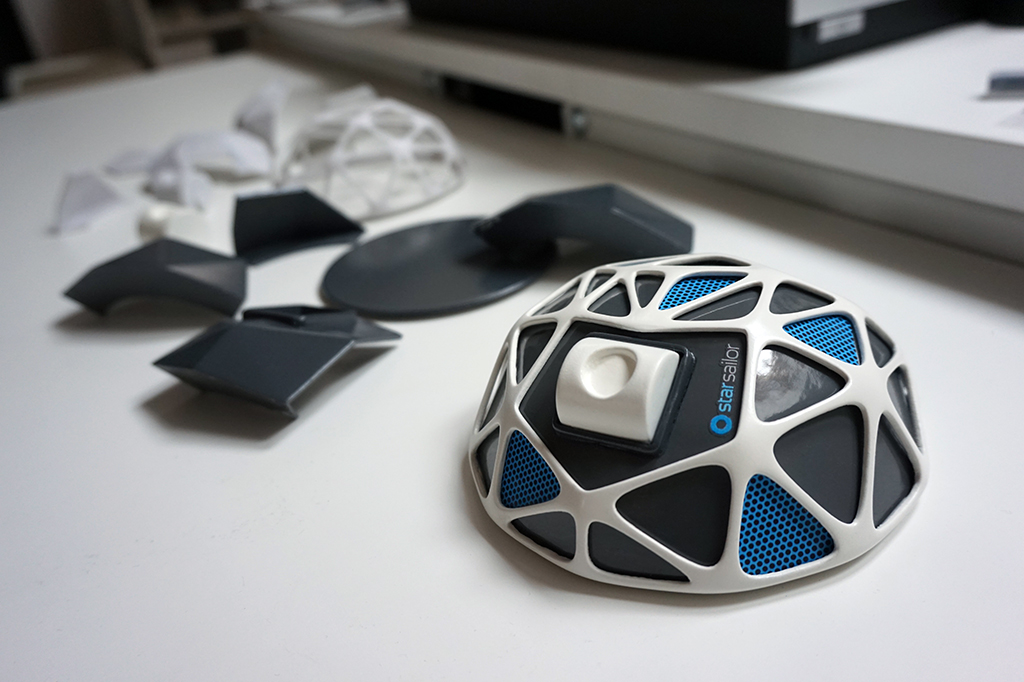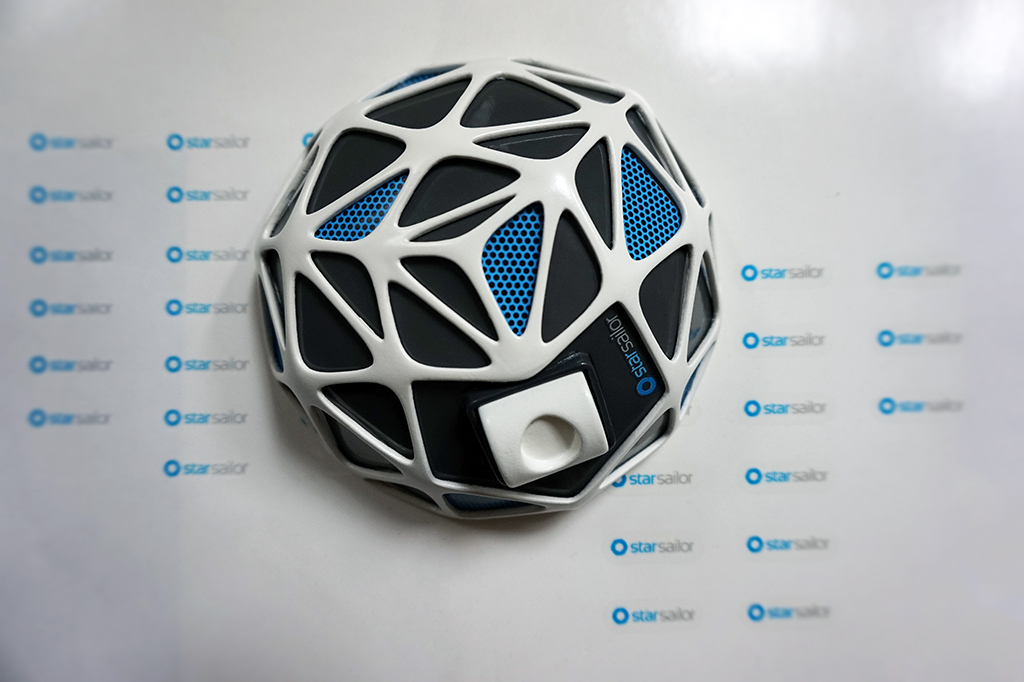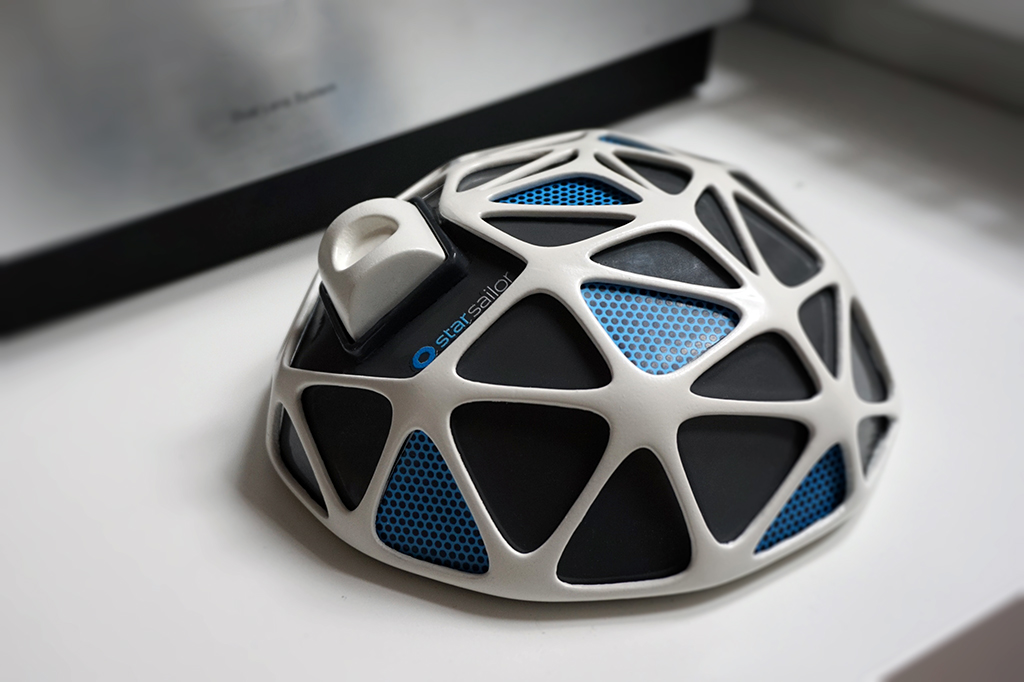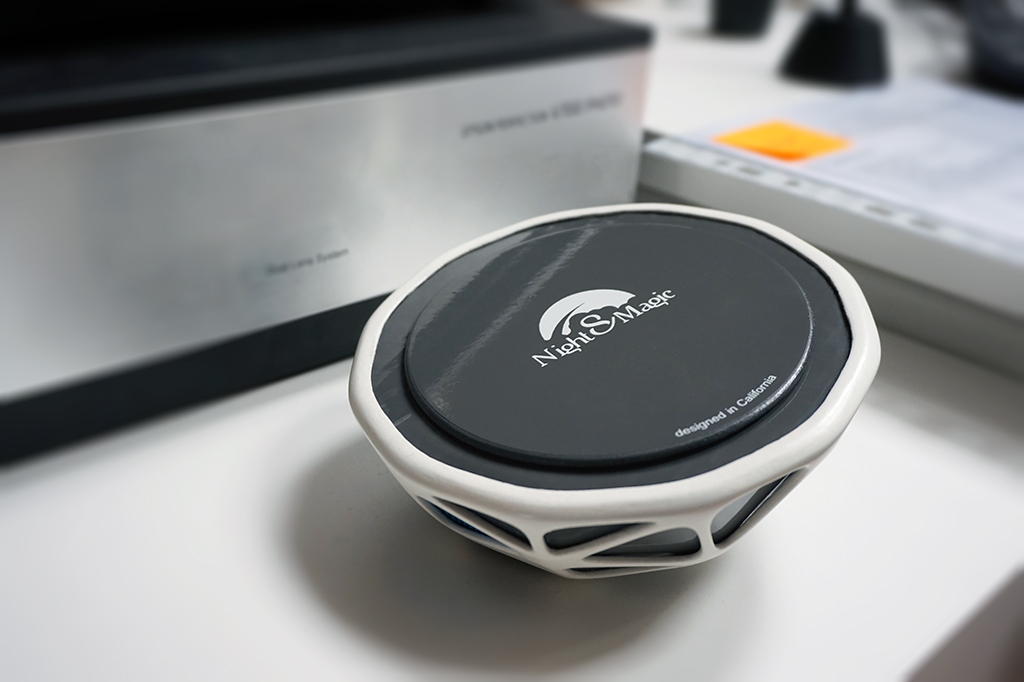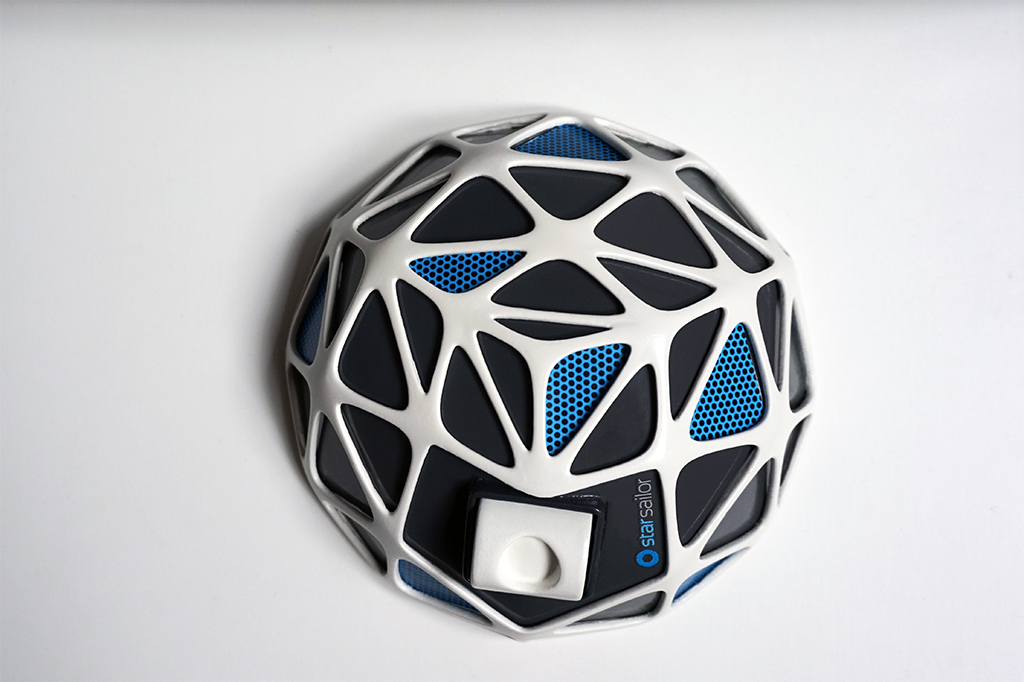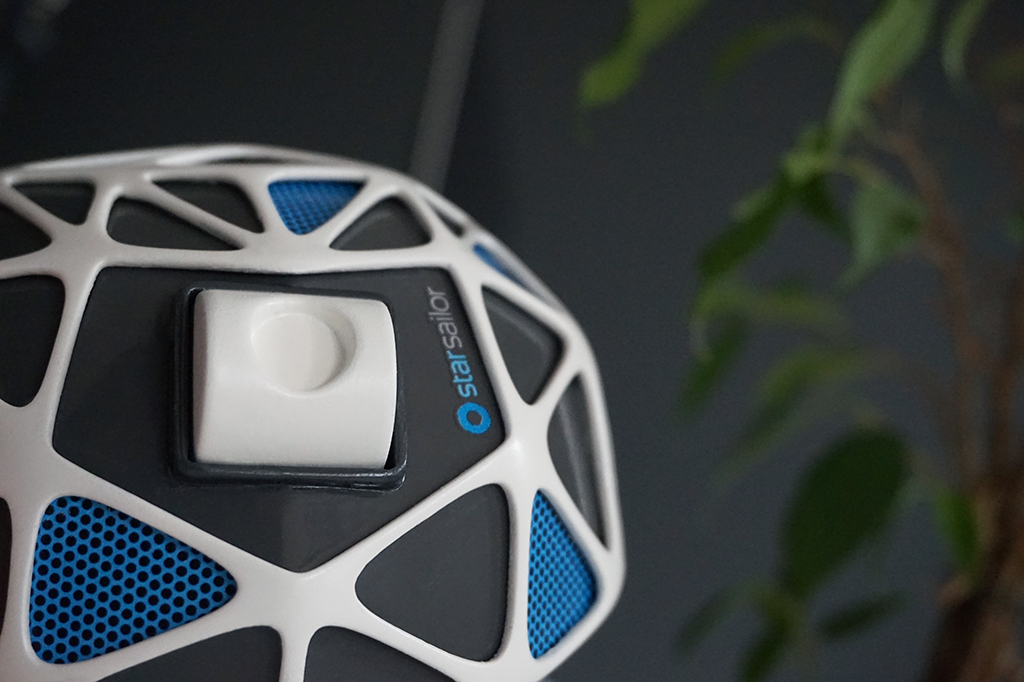 ABOUT STARSAILOR
StarSailor is a projection device which brings beautiful images, sounds and videos into your home. It is controlled by iPhone, Android or its own remote control.
"By simply putting it on your desk or hanging it on the wall, StarSailor – LiveSky Window will open up a whole new world before you, creating a liberating feel in your room. With videos and sounds of beautiful scenery from around the world, you will feel as if you are actually there."
– Source: nightandmagic.com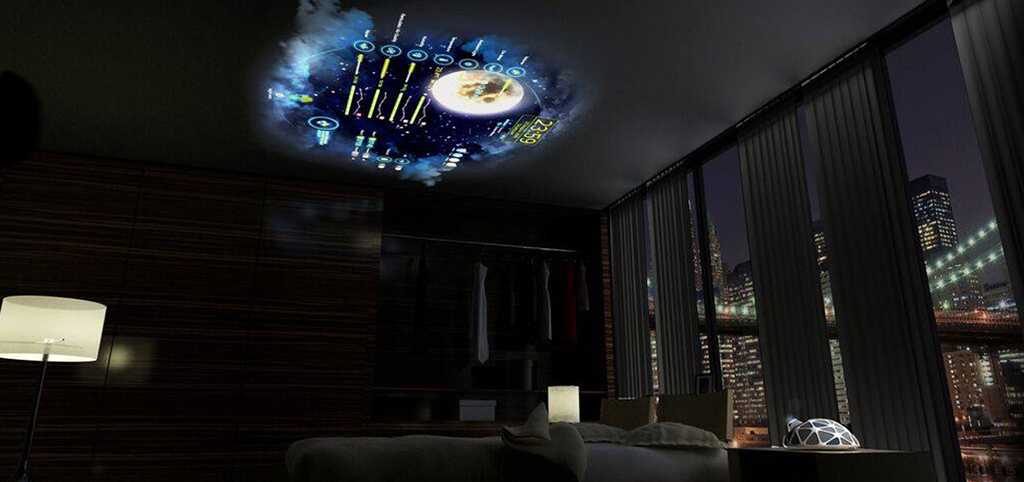 – Image source: starsailorlive.com