This is one of our favourite figurines printed so far… Probably because it feels so at home here in our studio. :)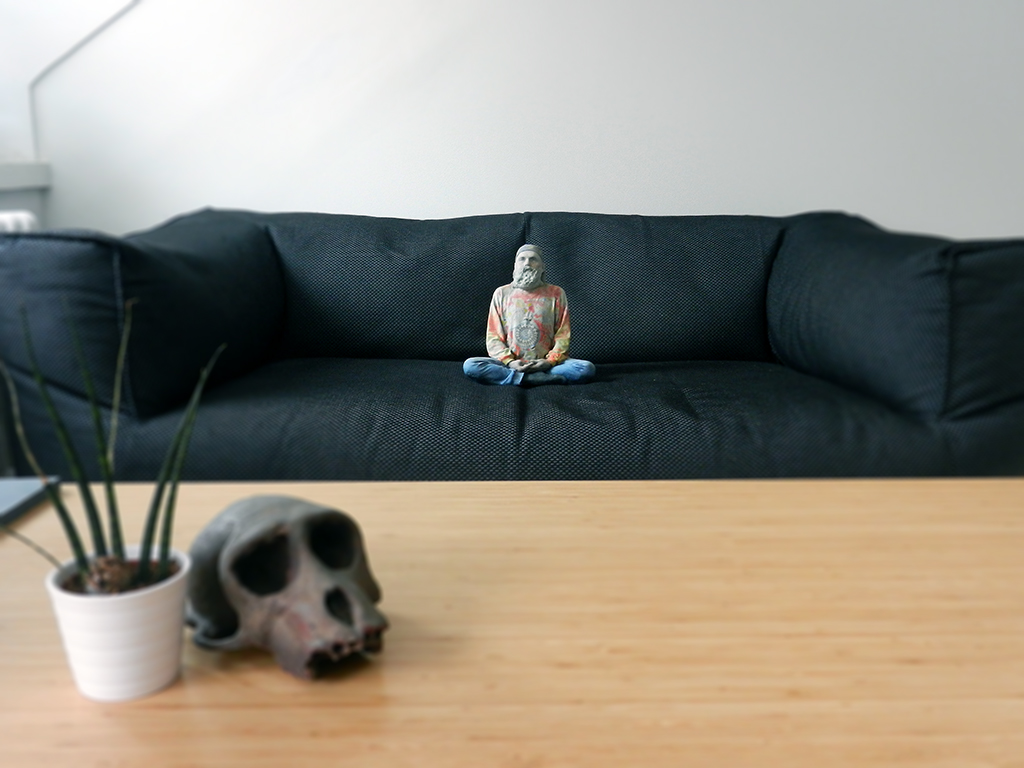 PRODUCTION SPECIFICATIONS
3D printer: Zprinter 650 (ProJet 660 Pro)
Material: sandstone (gypsum composite)
Height: 24 cm 
Print duration: 7 hrs. 
Finish: glue ColorBond, wax 
Client: Wolfprint 3D specializes in 3D modelling, 3D scanning and 3D printing in Estonia. This Tallinn-based company has found us and got in touch with us thanks to 3D Hubs. It has been a pleasure to cooperate on 3D printing projects since.